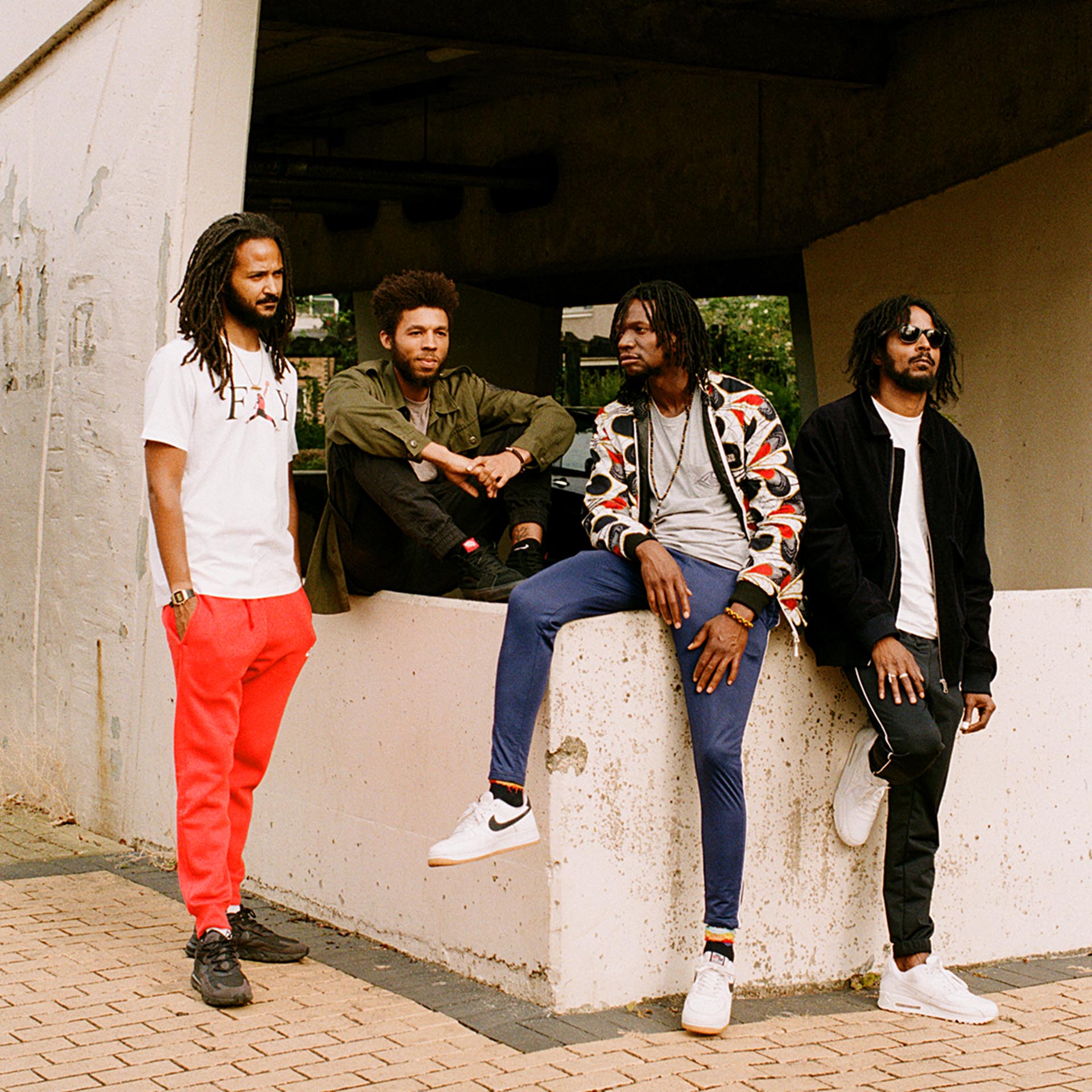 Baytrees hail from Brixton – they consist of brothers Mensah (Lead Vocal/Guitar) and Kwame Hart (Bass), along with friends Marcus Harris (drums/vocal) and Cujoe Ryan (Guitar).
With a blend of hip hop beats, heavy rock riffs and catchy pop hooks, the Baytrees will take you on a journey lyrically and keep you dancing the night away.
Baytrees band members collectively have supported acts such as The Sex Pistols, Grime sensation Kano and Rock royalty The Rolling Stones. They have performed at Glastonbury, The Royal Albert Hall and 100 Club, to name a few.
As songwriters, they have worked with legendaryI Italian artist Gianna Nannini on her upcoming album 'La Differenza', which reached number 2 in the Italian charts 2020.